Body Envelope 2.1
A new series of performances and instruments commissioned by the Zero1 Biennial and Montalvo/Lucas Artists Residency Program

Performance:
7pm, November 8, 2012
Villa Montalvo
15400 Montalvo Road 
Saratoga, CA 95070

More info on Montalvo's site and the Zero1 Biennial site.

3 fantastic choreographers/dancers - Mariah Maloney, Natalie Metzger and Flora Wiegmann - will present performances in this new, site-specific iterations of the Body Envelope series. It's wonderful to have a chance to work with these great women - thank you Montalvo and Zero1!

The photos at the right show Flora, Mariah and Natalie exploring the piece as it develops.

Video Snippets
Here's Flora making a short trailer for her piece in the Villa Montalvo, and here's Flora improvising in an earlier version of the piece, in my studio at Montalvo.

And some earlier videos taken this summer as I built the piece. The sensors weren't yet wired, but here's Mariah exploring the sculpture...

And here's Natalie exploring a wired version, with random sound thrown in just for fun.

Info on my amazing collaborators below, along with more info on the piece itself.

Description
Body Envelope makes the visitor's body a tool for tuning an extended cosmos, by mapping sounds of far-flung worlds into the visitor's peripersonal space. Sensors are suspended to sketch an amoeba-like, 3-dimensional envelope large enough for one body, with ample room for natural gestural movement. Some sensors respond to the slightest bodily movements, others must be reached for conscientiously. When entered and played, it surrounds a body with sounds selected from wide reaches of experience – animal, human, machine, cosmic, delicate, aggressive, articulate, anomic... Each visitor will compose a shifting sonic space as she tries to trigger particular sounds, which then change in pitch, speed, volume and spatialization, in relation to her movements.

At Montalvo, Body Envelope will become a six foot square interactive sound-chandelier suspended in the center of the Main Hall of Montalvo's historic Villa. For this iteration of Body Envelope, I have created a new soundscape drawing on site-specific and historic sounds connected to Montalvo - including cylinder recordings from the 1920s, sounds of the high-life led by Senator Phelan and his associates at Villa Montalvo, mashed-up with sounds of life outside that dream-like bubble. Body Envelope will be activated with dance performances developed in collaboration with New York-based choreographer Mariah Maloney, and Los Angeles-based choreographers, dancers and artists Natalie Metzger and Flora Wiegmann while in residence at Montalvo. The performance will be followed by a Q & A. Audience members will also be able to interact with and explore the piece.

Background
"The volume of space around your body out to arm's length - what neuroscientists call peripersonal space - is part of you. Through a special mapping procedure, your brain annexes this space to your limbs and body, clothing you in it like an extended, ghostly skin. The maps that encode your physical body are connected directly, immediately, personally to a map of every point in that space and also map out your potential to perform actions in that space. Your self does not end where your flesh ends, but suffuses and blends with the world, including other beings…". (Blakeslee, Sandra and Matthew, The Body Has a Mind of its Own).

Proximity increases empathy – you feel for entities you see or hear in front of you, more than those further afield. Additionally, neurologists' have found that hearing the sound of another body performing an action can lead us to experience this action in the brain and muscles. We don't enact the gesture but nerve-clusters for producing it fire, and muscles are primed to act. Neurologists link this mirroring system to a survival-driven need for empathic skills.

Body Envelope will explore technology's potential to bring farflung bodies, through sound traces of their gestural acts, into visitors' peripersonal space, exploring what the impact of such re-mappings of time and space might be...

Choreographers/Dancers
Mariah Maloney
Trisha Brown Dance Company member 1995-2002; Artistic Director Mariah Maloney Dance 2003 – Present; Graduate Program Director The College at Brockport 2011 - Present. Mariah creates solo and group work from the sensing body accessing movement scores and choreography through improvisation. She presents work in the United States, South America, Canada, Europe and Asia. In New York she is produced at Green Space; La MaMa; The Kitchen; Dance New Amsterdam; Judson Church; Danspace Project; Brooklyn Museum of Art. Recent international engagements include Theatre Academie Helsinki, Helsinki Finland; Danza Teatro, Santiago, Chile; DanceHouse Dance Ireland, Dublin, Ireland. New work Sliver choreographed in collaboration with Visual Artist Cinda Kelly explores visibility, liquidity and time. The work is informed by Maloney's recent trip to Finland where she experienced the quiet of January. Two investigating erasure premiered at La MaMa Moves! 2011. Irish solo: Turas premiered at Judson Church New York City in 2008 and tours internationally. In 2007, ensemble work Pathetique premiered at The American Dance Festival. Mariah will present at Jacob's Pillow Inside/Out in August. Maloney earned a BFA from Purchase College and an MFA from Hollins/ADF.

Natalie Metzger
Natalie Metzger is an award-winning choreographer/filmmaker based in Los Angeles. Her work has been recognized across the US and internationally with such honors as the HARC Foundation's 2011 Emerging Choreographer Award, the American Dance Festival's Certificate of Distinction, the Park City Film Music Festival's bronze medal, the Sudler Award in the Arts, the Pioneer Award, and official selections from more than twenty festivals in North America and Europe. Metzger holds a Master of Fine Arts in Dance and Integrated Media from California Institute of the Arts and a Bachelor of Arts in Dance and Theater from Emory University. www.metzart.org

Flora Wiegmann
Flora Wiegmann is a Los Angeles-based dancer and choreographer. Usurping the tactics of visual artists, she attempts to broaden the platform for dance by making works on film, site-specific dances, endurance pieces, and by collaborating with artists such as Fritz Haeg, Drew Heitzler, Silke Otto-Knapp, Alix Lambert, Margo Victor, and Andrea Zittel. Creating both live and filmed performance works, her recent projects have been presented nationally and internationally. Her work has been shown at ICA, Philadelphia; Whitney Museum of American Art, New York; California Biennial, Orange County Museum of Art, Newport Beach; LACMA, Los Angeles; Los Angeles Contemporary Exhibitions; The Kitchen, New York; Highways Performance Space, Santa Monica; Art2102, Los Angeles; Art Basel; and Cneai, Chatou.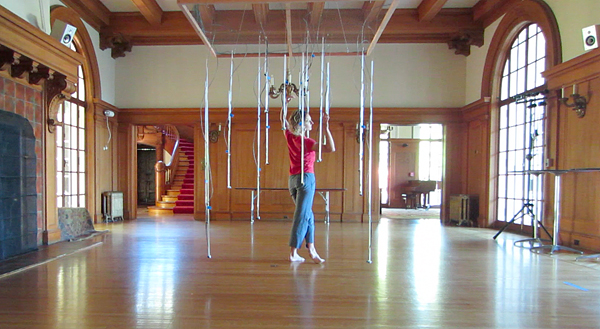 Flora Wiegmann, Photo: Nina Waisman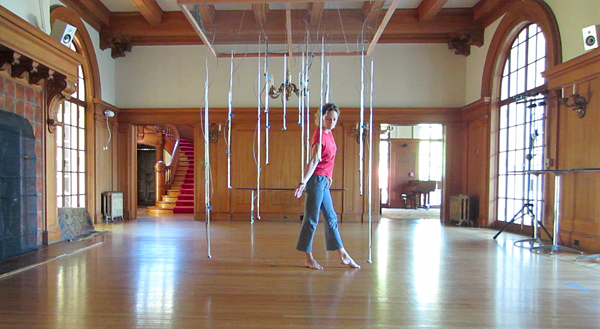 Flora Wiegmann, Photo: Nina Waisman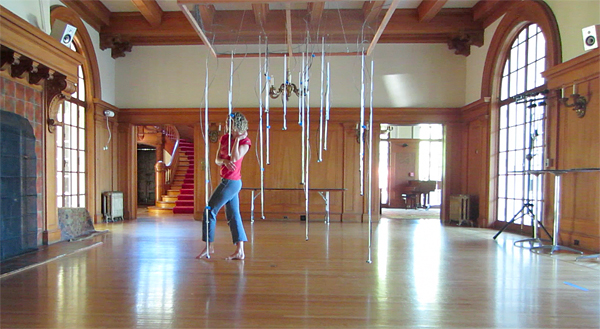 Flora Wiegmann, Photo: Nina Waisman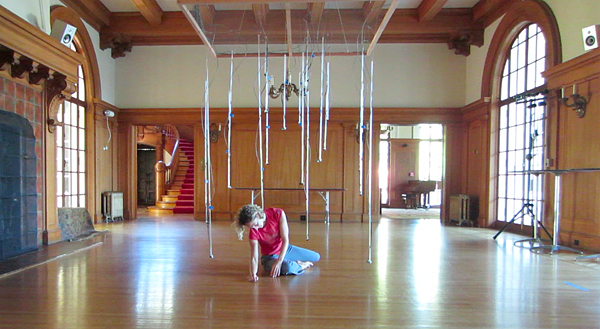 Flora Wiegmann, Photo: Nina Waisman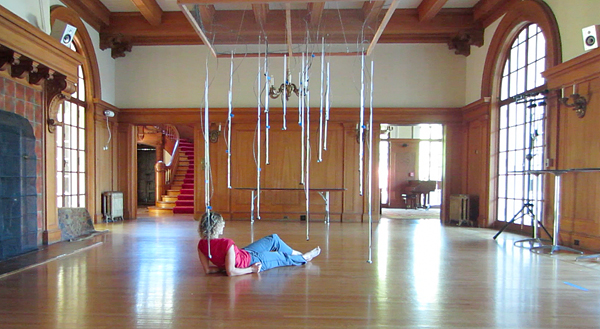 Flora Wiegmann, Photo: Nina Waisman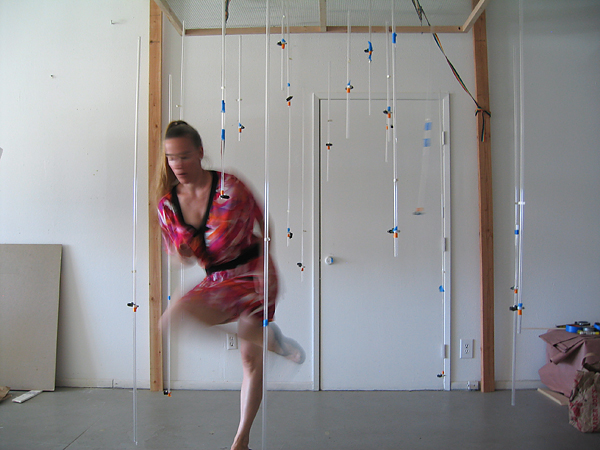 Mariah Maloney, Photo: Nina Waisman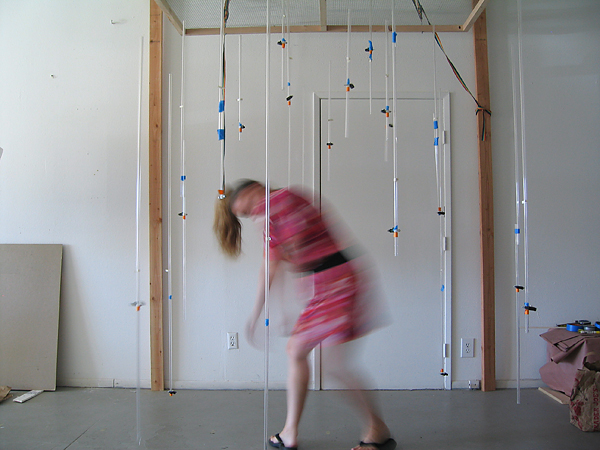 Mariah Maloney, Photo: Nina Waisman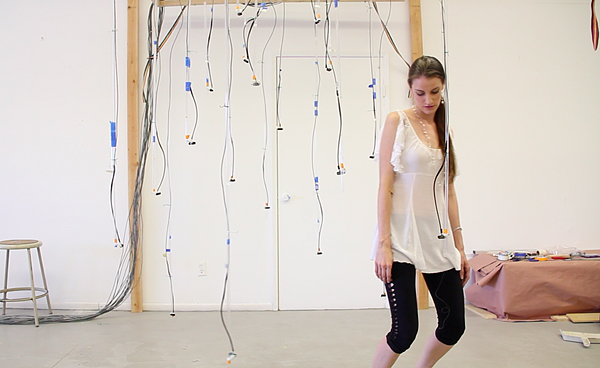 Natalie Metzger, Photo: Natalie Metzge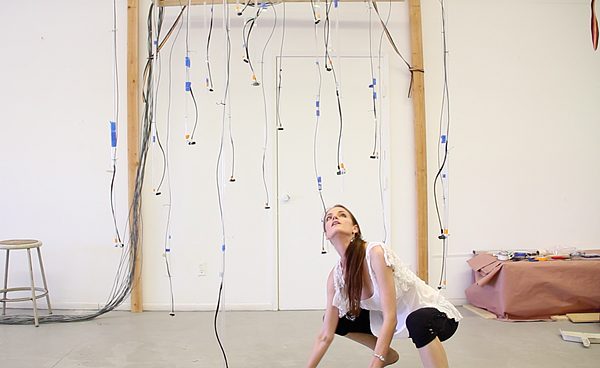 Natalie Metzger, Photo: Natalie Metzger