Play in 3 Acts
Beall Center for Art & Technology
Joe McKay, David Rokeby, and Nina Waisman
February 27 - May 23, 2015

Body Envelope 3.1 and 3.3
New interactive instruments/installations for the public to play, along with new choreography and performances, all commissioned by the Beall Center for Art and Technology

Performances:
February 7, 2015

More info on the Beall's site.

2 fantastic choreographers/dancers - Lisa Naugle and Flora Wiegmann - have created choreography for these 2 new iterations of the Body Envelope. Flora will perform her piece, and Gunta Liepina will perform Lisa Naugle's choreography. It's wonderful to have a chance to work with these great women - thank you!

Photos at the right show Gunta and Flora performingat the Beall.

Video
Here. More on the way eventually...

Info on my amazing collaborators below, along with more info on the piece itself.

Description
Body Envelope makes the visitor's body a tool for tuning an extended cosmos, by mapping sounds of far-flung worlds into the visitor's peripersonal space. Sensors are suspended to sketch an amoeba-like, 3-dimensional envelope large enough for one body, with ample room for natural gestural movement. Some sensors respond to the slightest bodily movements, others must be reached for conscientiously. When entered and played, it surrounds a body with sounds selected from wide reaches of experience – animal, human, machine, cosmic, delicate, aggressive, articulate, anomic... Each visitor will compose a shifting sonic space as she tries to trigger particular sounds, which then change in pitch, speed, volume and spatialization, in relation to her movements.

In these new iterations of Body Envelope, two sonic landscapes alternate, swapping out every twenty minutes.

One version, Body Envelope 3.1, flattens time and space through a curation of sounds taken from the past 100 years. The other version, Body Envelope 3.3, features vocalist Carolyn Pennypacker Riggs and sound samples from the vast soundscape of contemporary, everyday life. It was created in response to two poems by Genine Lentine, "On Magnitude" and "Of the Quiet of the Deep Sea," (both sung here by Riggs). The poems are composed of fragments from D'Arcy Thompson's classic work of natural history, On Growth and Form. 

In both versions, each visitor composes a shifting sonic space, reweaving space and time by standing within or moving through the piece. Triggered sounds will then change in pitch, speed, volume and spatialization, in relation to the visitor's position and movements.

Background
"The volume of space around your body out to arm's length - what neuroscientists call peripersonal space - is part of you. Through a special mapping procedure, your brain annexes this space to your limbs and body, clothing you in it like an extended, ghostly skin. The maps that encode your physical body are connected directly, immediately, personally to a map of every point in that space and also map out your potential to perform actions in that space. Your self does not end where your flesh ends, but suffuses and blends with the world, including other beings…". (Blakeslee, Sandra and Matthew, The Body Has a Mind of its Own).

Proximity increases empathy – you feel for entities you see or hear in front of you, more than those further afield. Additionally, neurologists' have found that hearing the sound of another body performing an action can lead us to experience this action in the brain and muscles. We don't enact the gesture but nerve-clusters for producing it fire, and muscles are primed to act. Neurologists link this mirroring system to a survival-driven need for empathic skills.

Body Envelope will explore technology's potential to bring farflung bodies, through sound traces of their gestural acts, into visitors' peripersonal space, exploring what the impact of such re-mappings of time and space might be...

Choreographers/Dancers
Gunta Liepina
Gunta Liepina is from Riga, Latvia, where she received her BFA in Dance at the Jazeps Vitols Latvian Academy of Music. She has also studied at the Rotterdam Dance Academy in the Netherlands and is currently a Fulbright Scholar, MFA Candidate for Dance at the University of California, Irvine and Delta Kappa Gamma Society International World Fellowship recipient. Her BFA thesis was a choreography in collaboration with the Latvian National Ballet Theater and freelance actor.  As a performer, she has danced in the Dance Theater Grande, the Indra Reinholde Chamber Ballet, and she has also worked as a freelance dancer participating in different projects in Latvia as well as having toured internationally throughout Europe, Thailand, and the United States.

Lisa Naugle
Lisa Naugle is Professor and Chair of the Dance Department in the Claire Trevor School of the Arts at the University of California, Irvine.  Lisa earned her M.F.A. from New York University, Tisch School of the Arts, and her Ph.D. in Dance Education from Steinhardt School in the Department of Music and Performing Arts Professions. She is a choreographer, dance improviser and educator and has presented her choreography in Eastern and Western Europe, Asia, South and North America. Lisa first articulated the concept and method of  "distributed choreography" in her 1999 article, Distributed Choreography: A Video-Conferencing Environment and has continued to develop site specific and telepresence performances with national and international collaborators.  She has been recognized for her solo dance improvisations and choreography, interacting with live video and live music using"Active Space",  an intermedia performance system conceived and developed by John Crawford.  From 2008 – 2012 she was the Director of Choreography for the Improvisation and Choreography Summer Intensive in Malaga-Frigiliana, Spain.  In 2009, Lisa founded the DTM2 Improvisation Ensemble which continues to present work as a pop up company.  In 2012 - 14 she performed and presented choreography with the DTM2 ensemble in Rome, Italy at the Museum of Contemporary Art of Rome (MACRO), the Conservatory of Santa Cecilia and the University of Rome.   For the past three years she has been Director of Dance at New York University's IMPACT (Interactive Multimedia Performing Arts Collaborative Technology),  an interdisciplinarly summer program.  At UC, Irvine she teaches choreography, improvisation, pedagogy, and directs graduate student research projects.

Flora Wiegmann
Flora Wiegmann is a Los Angeles-based dancer and choreographer.  She works in both live performance and film, and has had the opportunity to collaborate with artists such as Fritz Haeg, Silke Otto-Knapp, Alix Lambert, Amy Granat, Miljohn Ruperto and Nina Waisman. Her projects have been presented at the ICA, Philadelphia; Whitney Museum of American Art and The Kitchen, New York; California Biennial, Orange County Museum of Art, Newport Beach; The David Roberts Foundation and The Camden Arts Centre, London; and Université Rennes. Her recent show, Dyslexicon, first presented at C. Nichols Project, will be traveling to various spaces in 2015..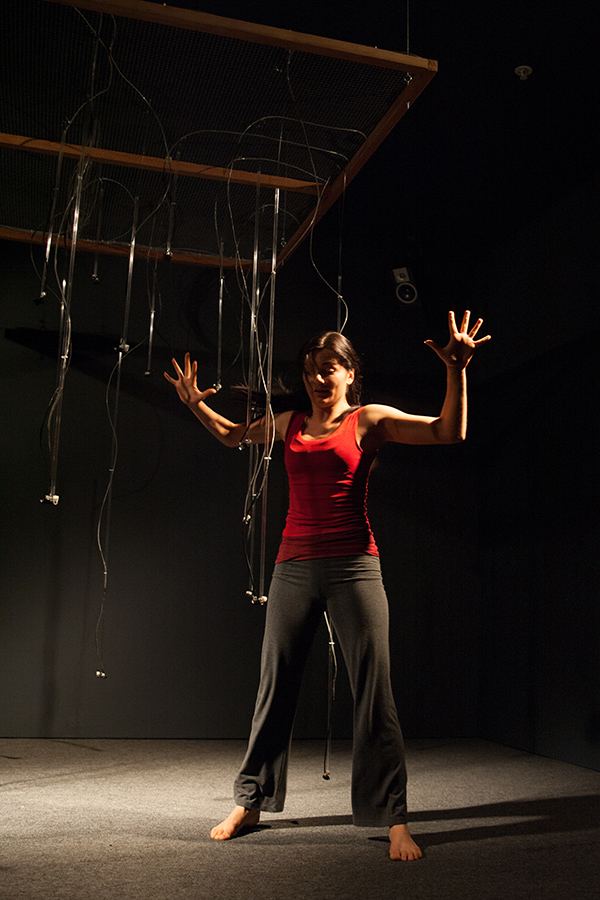 Gunta Liepina, Photo: Timothy Agler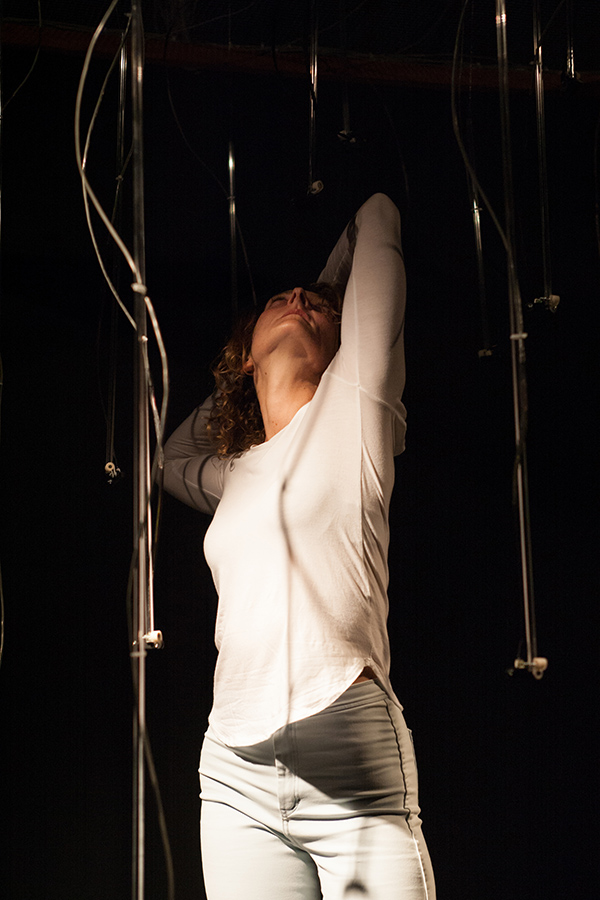 Flora Wiegmann, Photo: Timothy Agler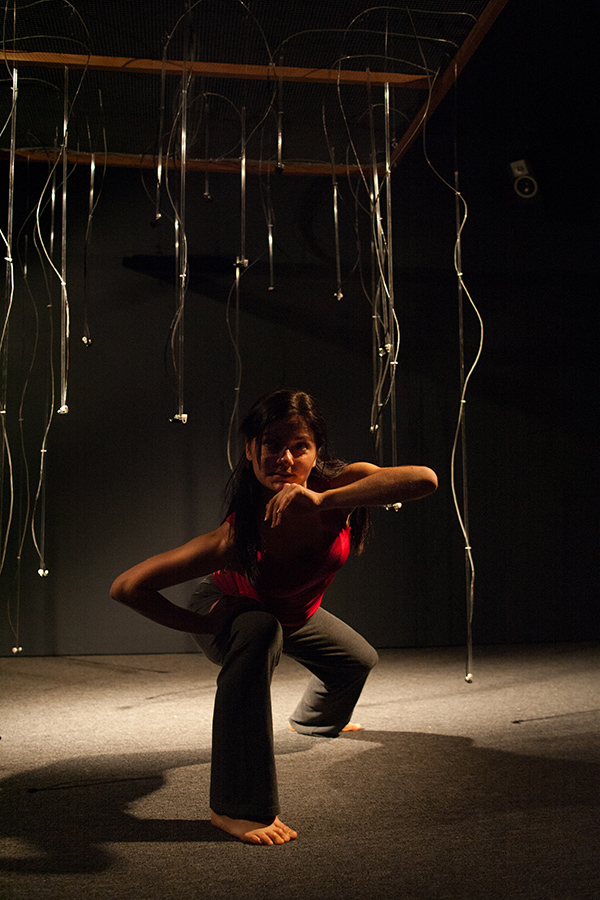 Gunta Liepina, Photo: Timothy Agler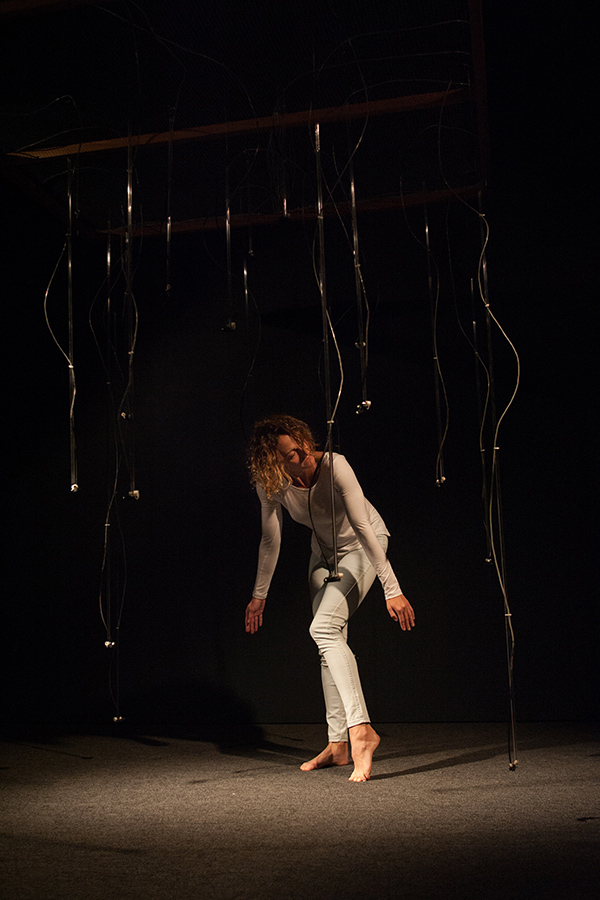 Flora Wiegmann, Photo: Timothy Agler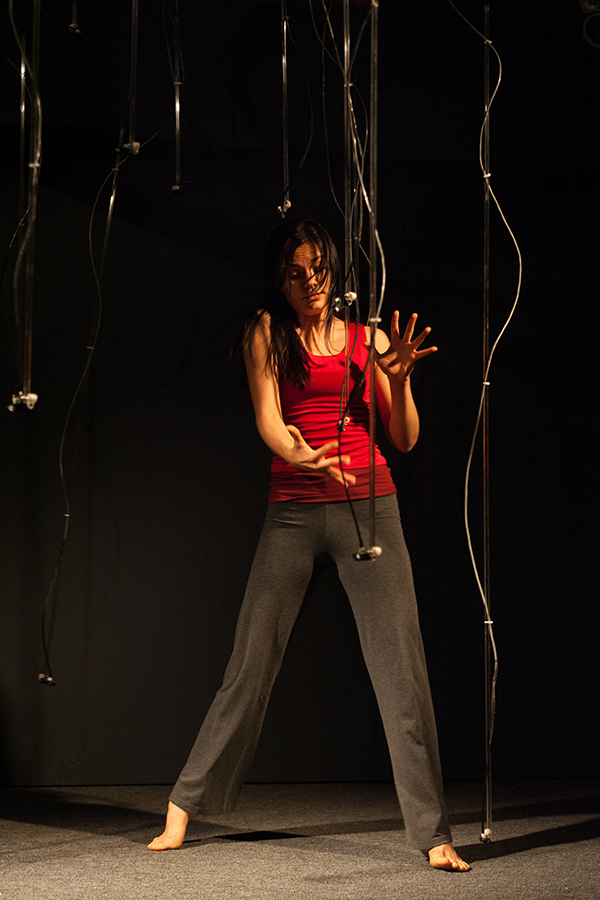 Gunta Liepina, Photo: Timothy Agler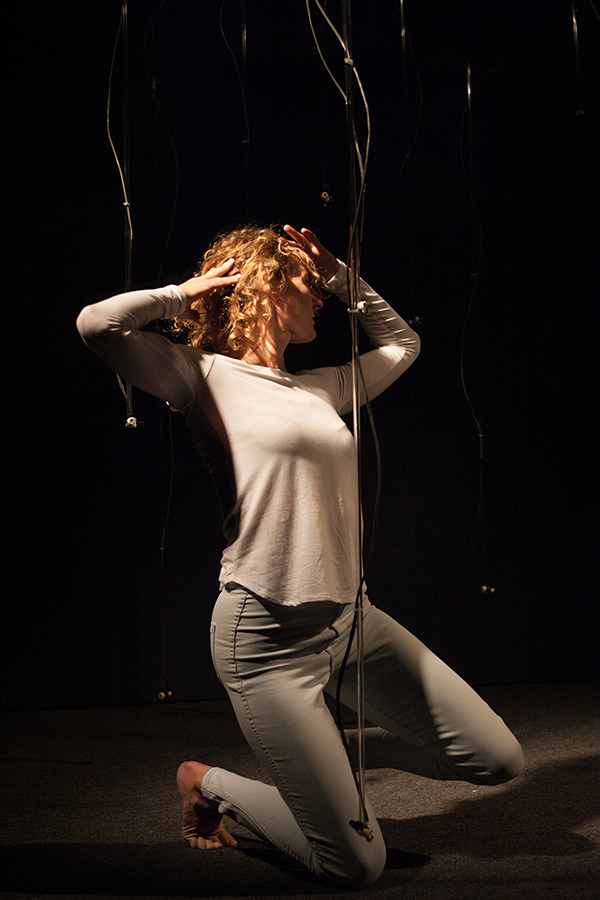 Flora Wiegmann, Photo: Timothy Agler